For additional information
Paramahansa Yogananda
"Look only for the good in everything, that you absorb the quality of beauty."
~ Paramahansa Yogananda
If you would like to know more about Paramahansa Yogananda and SRF, visit the website for Mother Center in Los Angeles California.

The Autobiography of a Yogi is a spiritual classic written by Paramahansa Yogananda more than 60 years ago. It has been a best seller, translated into 26 languages worldwide.
SRF Location in Denver Colorado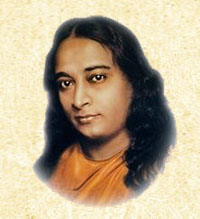 Denver Meditation Group of Self-Realization Fellowship
We are very happy to annouce that the Denver Meditation Group (DMG) and Self-Realization Fellowship (SRF) are now proud owners of our new meditation chapel at 1360 Garrison St. in Lakewood, CO (pictured below)! Many thanks to all those who worked so tirelessly with devotion to make this happen, to those who have prayed for Master's work her in Denver. This certainly would not have happened if not for the support and prayers of many! Our first service in our new chapel was held on Sunday, April 26, 2015. May God and the Guru's bless our new chapel and guide us all as we move forward!
Denver Meditation Group of SRF
1360 Garrison Street, Lakewood, CO, 80215
Driving Directions from I-25:
Take the W 6th Ave. exit (US highway 6)
Drive west on W 6th Ave. 4.3 miles
Take the Garrison St. exit and frontage road
Drive about 0.5 miles on the frontage road
Turn right on Garrison St. and drive 0.8 miles
The SRF center is on the right located just past the light rail line